Let's face it. When we were children, did you ever dream of having Zipline in the wood house? Maybe you saw them or even experienced them while traveling or outdoor activities, but you probably didn't realize that: these can now be brought back to your own wood house. Imagine how wonderful it is to fly across the sky and feel the glide of birds in the air. You don't have to go to remote outdoors or professional outdoors or amusement parks to experience it, just CTSC Zipline, you can experience it in your own wood house, so that you can enjoy the pleasure and excitement of outdoor adventure at home.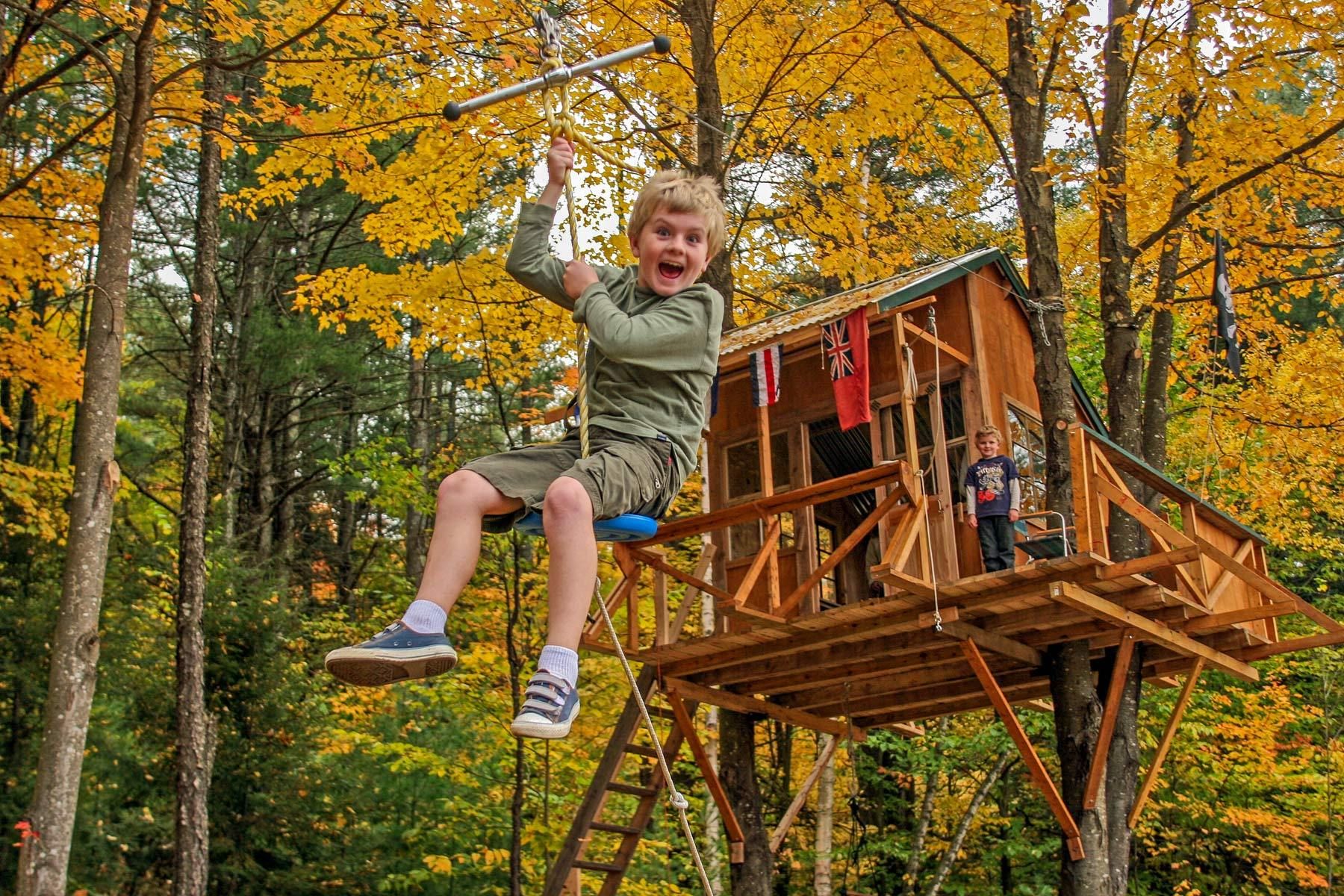 The first question we usually think of is safety. Is it safe? Of course, outdoor sports are not absolutely safe. If you do not operate properly and install properly, it may be dangerous. But if you only need to pay a little sweat and a little time to install it correctly according to the instructions we provide, it will surely ensure the safety of everyone who plays. Of course, our professional kit is relatively easy to set up. With this in mind, the CTSC exceeds the leading RoHS&CE safety tests, leaving you safe in the knowledge that you're buying quality.
Is it complicated to operate? Do you need to remember a lot of steps when playing? No, it's not an outdoor sport like paragliding or rock climbing. It's unique and extremely simple in safety and operation. You may only need 10 minutes of practice to master it completely. You will sit in a seat and then connect to the main cable via a cable to ensure your safety and put a handle on it that people can grasp to ensure safety, then use the momentum transferred by gravity to move forward. You will flow through the air with relative ease, and depending on the grade, length, and angle of your line, you will move fast through the open air. This will give you one heck of a ride, one that cannot be mirrored by any traditional rollercoaster ride.
Children will particularly like this different outdoor sport, because the experience of flying in the air can be experienced at home without going to some distant destination, and the fun is endless. Parents will also like such a product, because they don't need to spend a lot of money to take it with them to enjoy it. When you purchase a kit, take your time, and once it's fully in place, you will experience something so grand, that you may never want the fun to end.