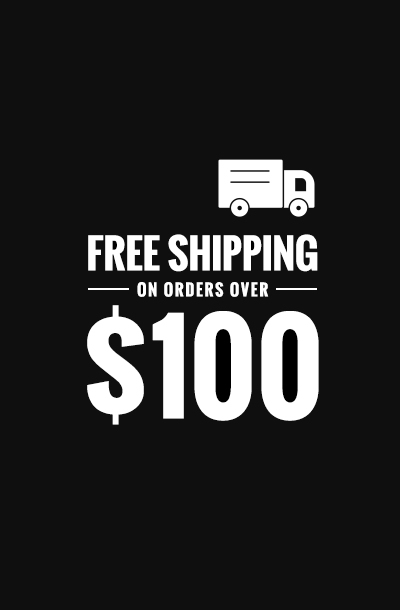 CTSC 150ft Heavy Duty Zip Line Kit Hi-end for Kids or Adults (up to 350 lbs) Zipline with All The Harnesses Spring Brake Max Cable Thickness 16MM (silver)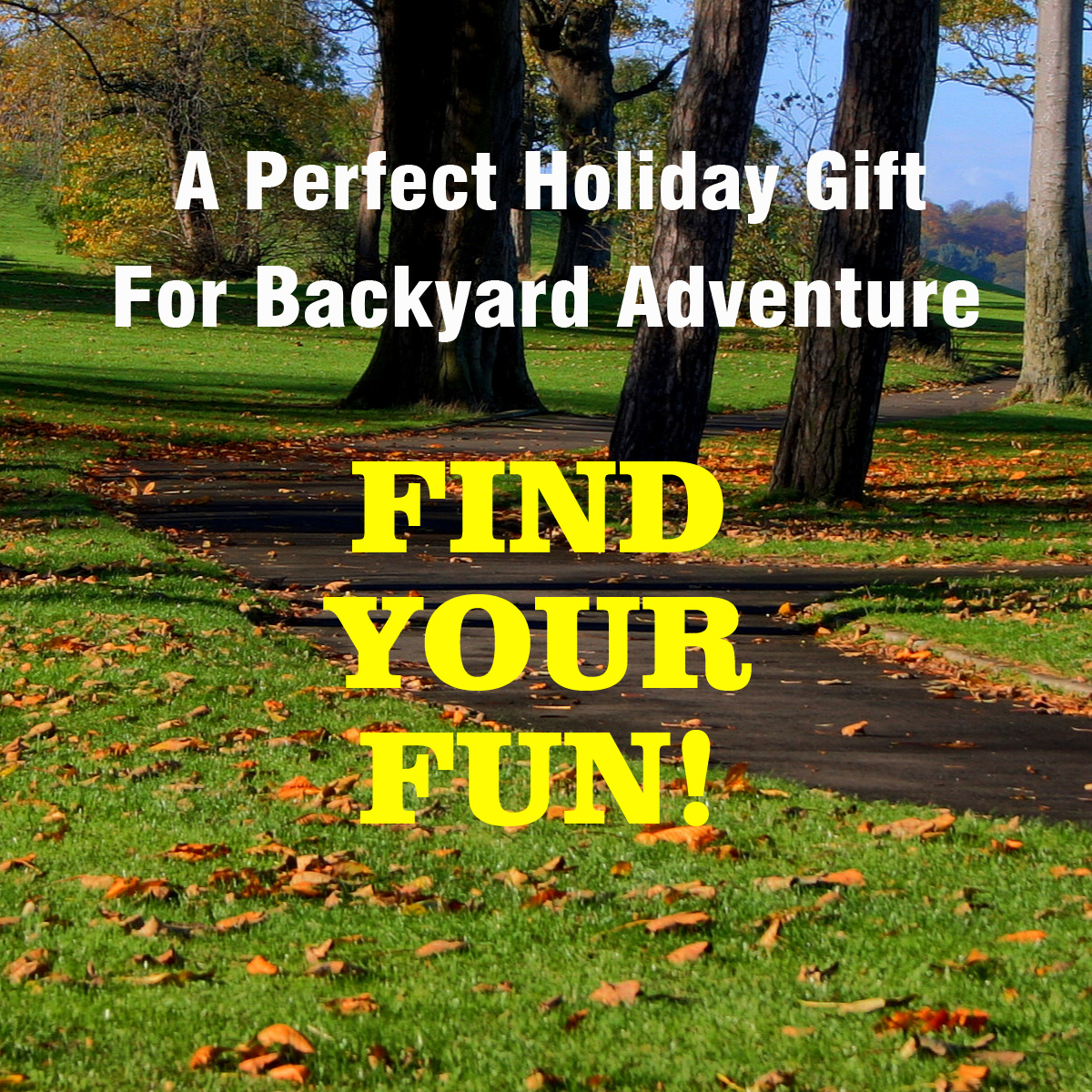 Here's An Amazing Way To Become Your Neighbourhood's Coolest Parent! Don't you want to spend quality time with your kids? Are you looking for safe and fun ways to encourage outdoor activities for your children? You can finally turn your backyard into a magical amusement park effortlessly! Presenting The CTSC Ultimate Children's Zip Line Kit, The Safest & Most Durable Outdoor Entertainment Set Available! Now you can become your child's superhero by giving them this mind-blowing backyard zip line swing set! Designed with safety and comfort in mind, our premium zipline starter's kit will allow your kids to spend endless hours of gliding fun in the comfort of your backyard! When It Comes To Your Children, Safety Is Our Top Priority! Our ultimate zipline cable set has been tested to meet strict CE and RoHS quality and safety certifications, so you can rest assured that your children will be 100% protected! In addition, we have utilized sturdy accessories, such as galvanized steel cables, durable plastic parts and non-slip grip handles to ensure maximum comfort and safety! Save Time & Effort With Our Comprehensive Installation Guide! Even if you are not a handy person, you can effortlessly install this high-quality zip line bundle due to the simple and efficient installation guide! Plus, just to make your life easier, we have pre-assembled the trolley! Still Not Convinced? – Here's What You Get! Stainless Steel Trolley 150 foot main cable and 7ft sling cable U clamps and carabiners 5.9 Foot Stainless Spring Brake Handle Bar Harness and Helmet Locking Carabiner and Lanyard Gloves Instruction book Why Spend Another Boring Day Indoors? This Zipline Set Will Guarantee Hours Of Outdoor Fun!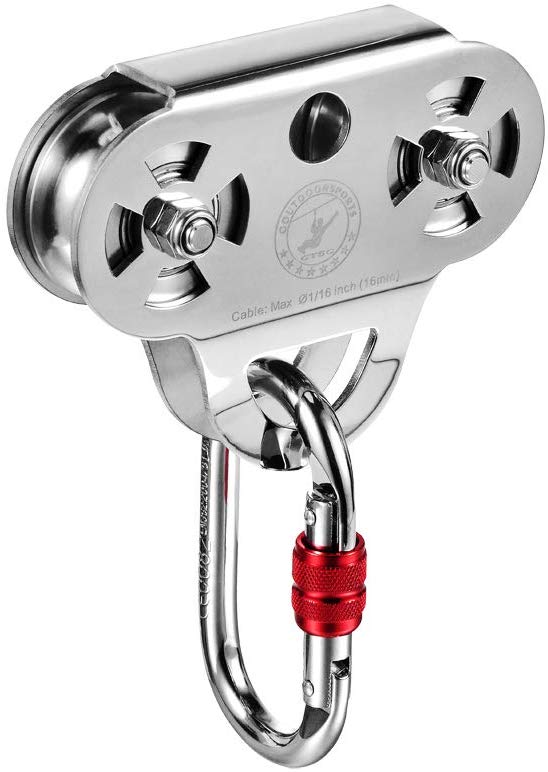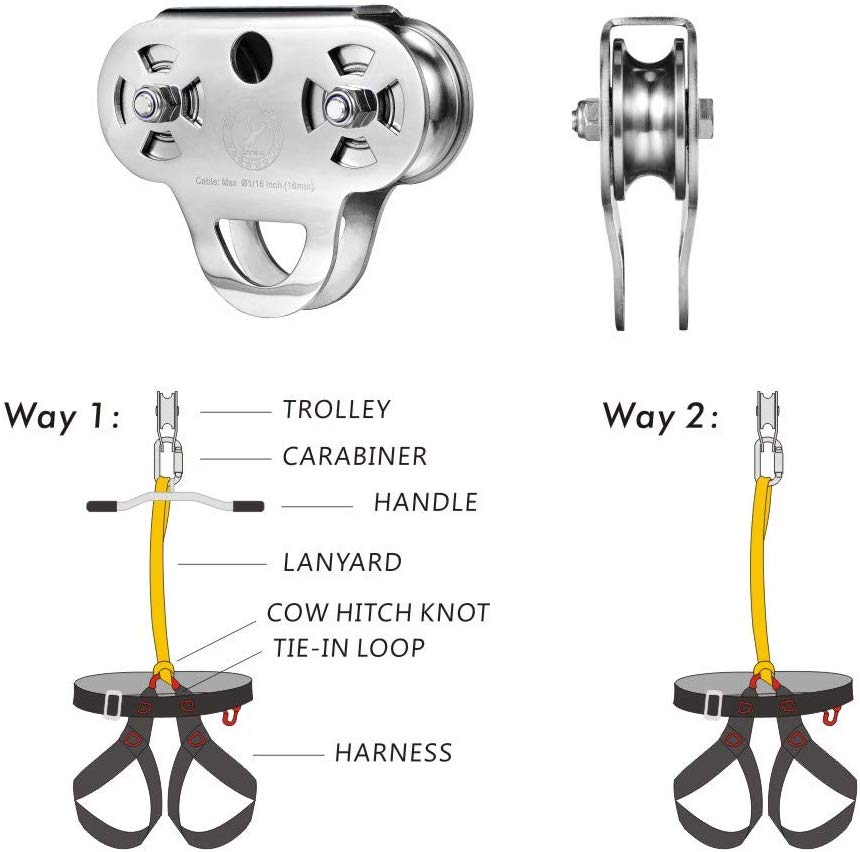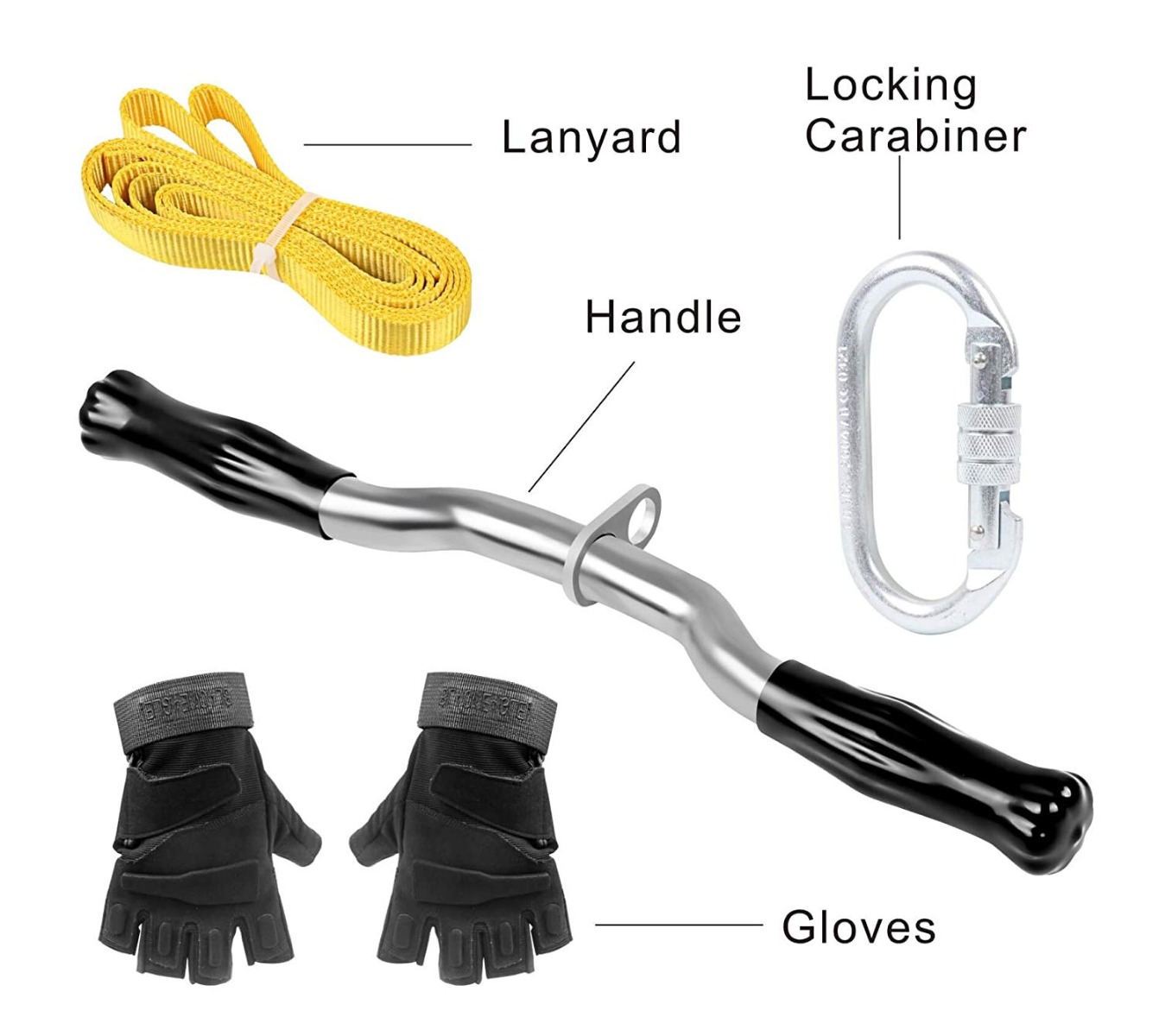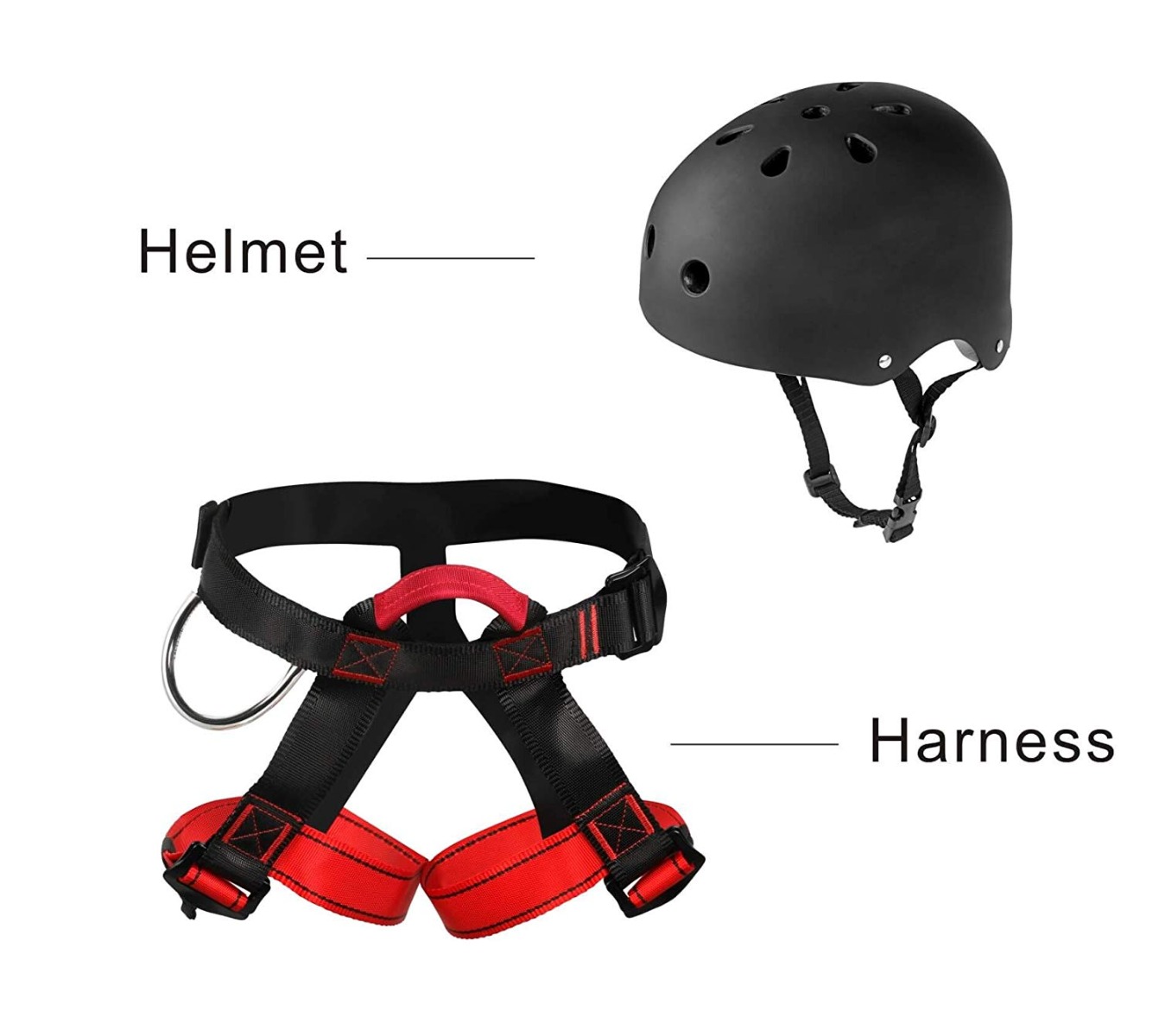 Special Price
$428.99
was
$898.00
Buy 10 for

$368.00

each and save

14

%
Buy 100 for

$318.00

each and save

26

%
Buy 500 for

$214.00

each and save

50

%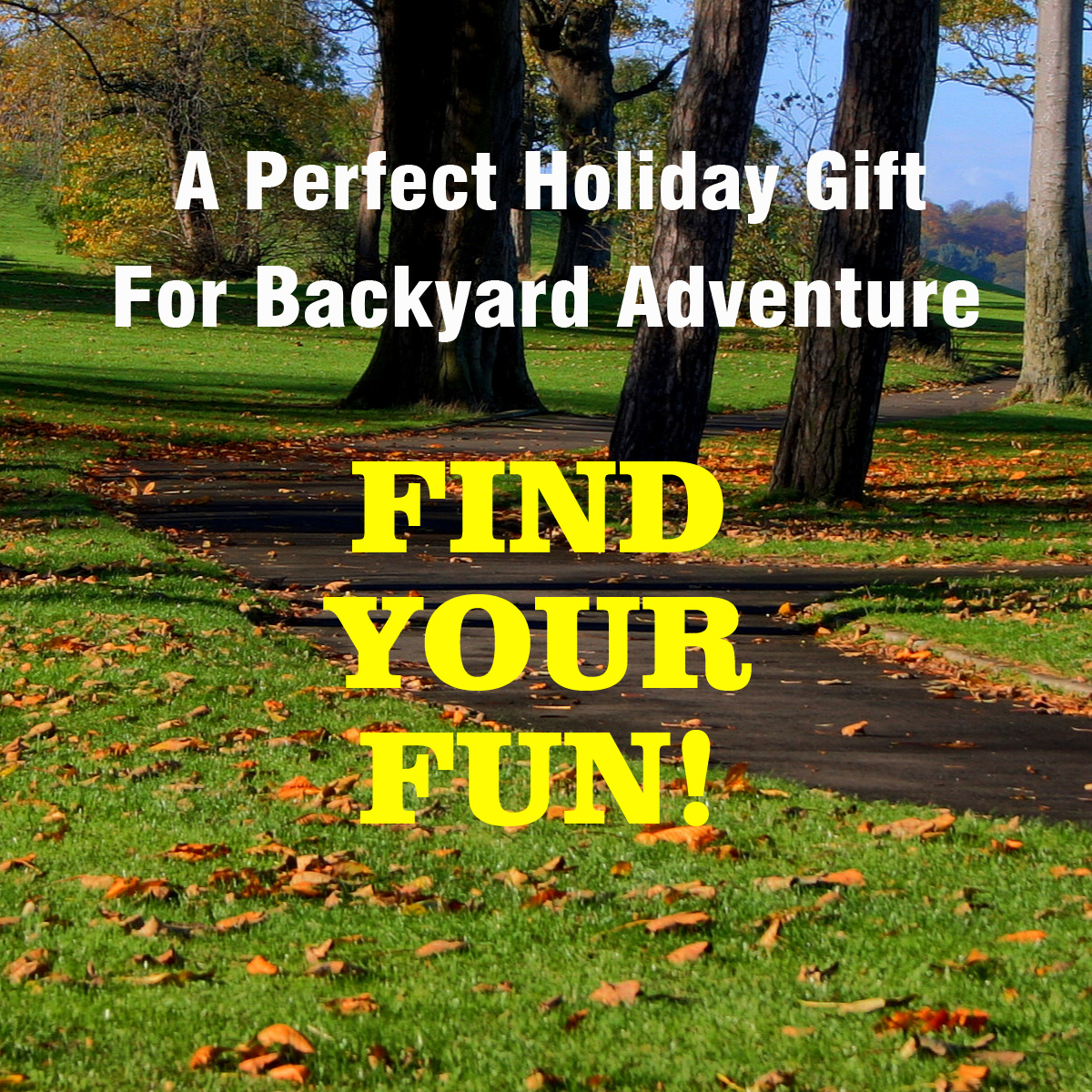 CTSC 150 Foot Heavy Duty Zip Line Kits for Kids or Adults (up to 350 lbs), Zipline with All The Harnesses, Spring Brake,Trollies & Accessories and Protective Gear, Easy to Install.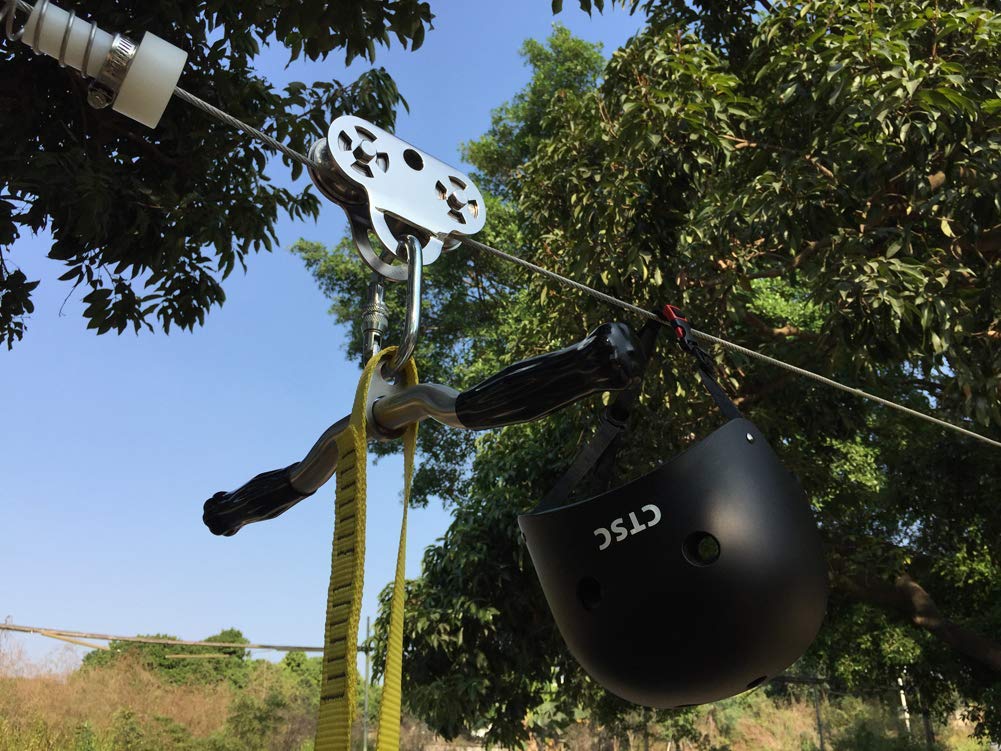 SAFETY COMES FIRST: Our zip line kits includes a 5.9 Foot Stainless Steel Spring Brake as a braking system, so the zipline does not end at a sudden stop. When it comes to kids' outdoor activities and playground equipment, quality means the world to parents- that's why we have carefully constructed a product that guarantees complete safety for our little ones. This zip line meets the international quality standards (RoHS & CE) and can easily hold up to 350 lbs! PERFECT HOLIDAY GIFT IDEA WHICH YOUR KIDS MAY REMEMBER FOR A LIFETIME: Are you looking for a wonderful outdoor activity or a birthday gift that will help you bond with your kids and enjoy unforgettable moments? Look no further. Now you can spend endless hours of backyard fun with your children. Your backyard will instantly become a stunning amusement park, and you will become the neighbourhood's coolest parent! Complete Accessories: Our this zip line come with High-strength Stainless Steel Handle Bar, Stainless Steel Zip Line Spring Brake and Big Size Stainless Steel Trolley, Harness, Locking Carabiner, Lanyard and other protective gear, bring a better riding experience! CUSTOMIZABLE LENGTH: Our zipline kit come with a 7 foot sling cable and 150 foot main cable, the 7 foot sling cable was used to wrapped around the start tree, and the 150 foot main cable should cover the distance between the two trees and the end tree's circumference, if the trees in your backyard are too far apart, CONTACT Us FIRST, simply provide us with the exact distance, and then we will develop a personalized zip line kit for you!