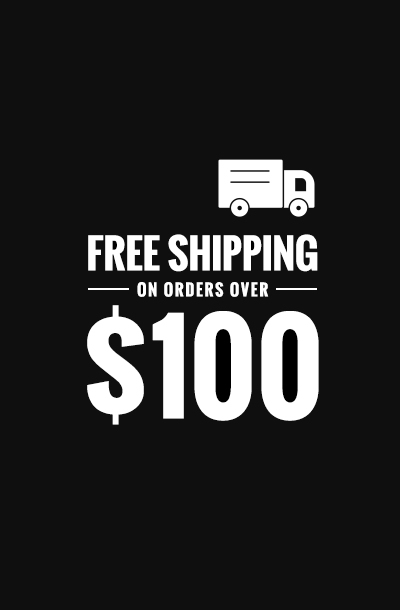 CTSC Zip Line Children Non-slippery Rubber Grips Handle Help Riders Keep a Firm Hold on the Zipline While Playing Around (Blue)
CTSC. Add Some Excitement To Your Life! Zip Line Handle - Made of Steel: When it comes to kids' outdoor activities, quality means the world to parents - So we definitely don't use any plastic handles, we use steel handle, Strong and durable. Non-slippery Rubber Grips: Help riders keep a firm hold on the zip line while playing! High quality bearings: Bring the best riding experience Designing and developing unique, safe and fun products for the whole family has been our top priority ever since our small team of aspiring designers established CTSC a few years back. We wanted to offer everyone the opportunity to have access to affordable, creative and exciting products that will offer them endless hours of fun!Designed By Consumers For Consumers. Having spent many years as consumers, we have a first-hand understanding of the needs and desires of modern families. That's why our approach has been 100% client-oriented. Hopefully our products not only match but exceed even your highest expectations, when it comes to safety, ergonomic design and affordable prices. You Are The Reason We Are In Business. No feeling in the world is more important than watching a child smile. That's why we can sleep better at night knowing that your child had an amazing time using one of our innovative and safe products. As a result, we will continue developing stunning products that can make the time spent with your family, simply unforgettable! Package include: 1 x zipline handle grips fully assembled 1 x installation guide Let's Build A Future Filled With Hope and Excitement Together! Important Note: Free FedEx/DHL Shipping Delivery On Orders Over $99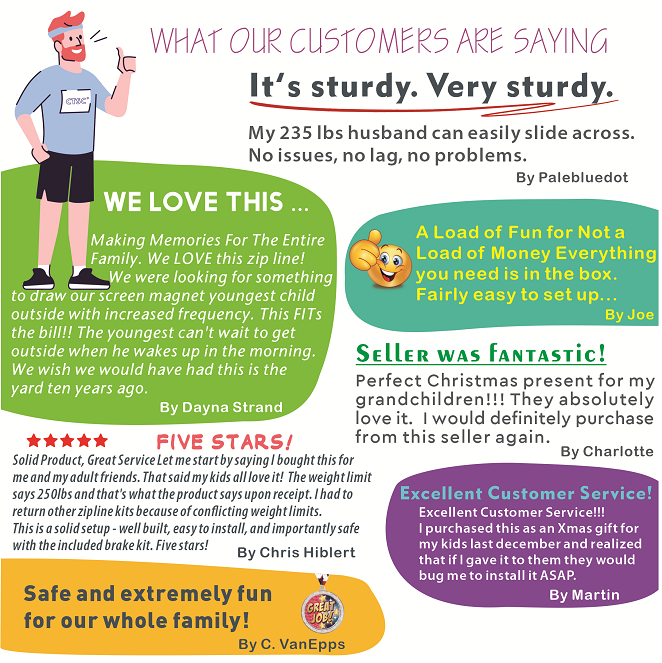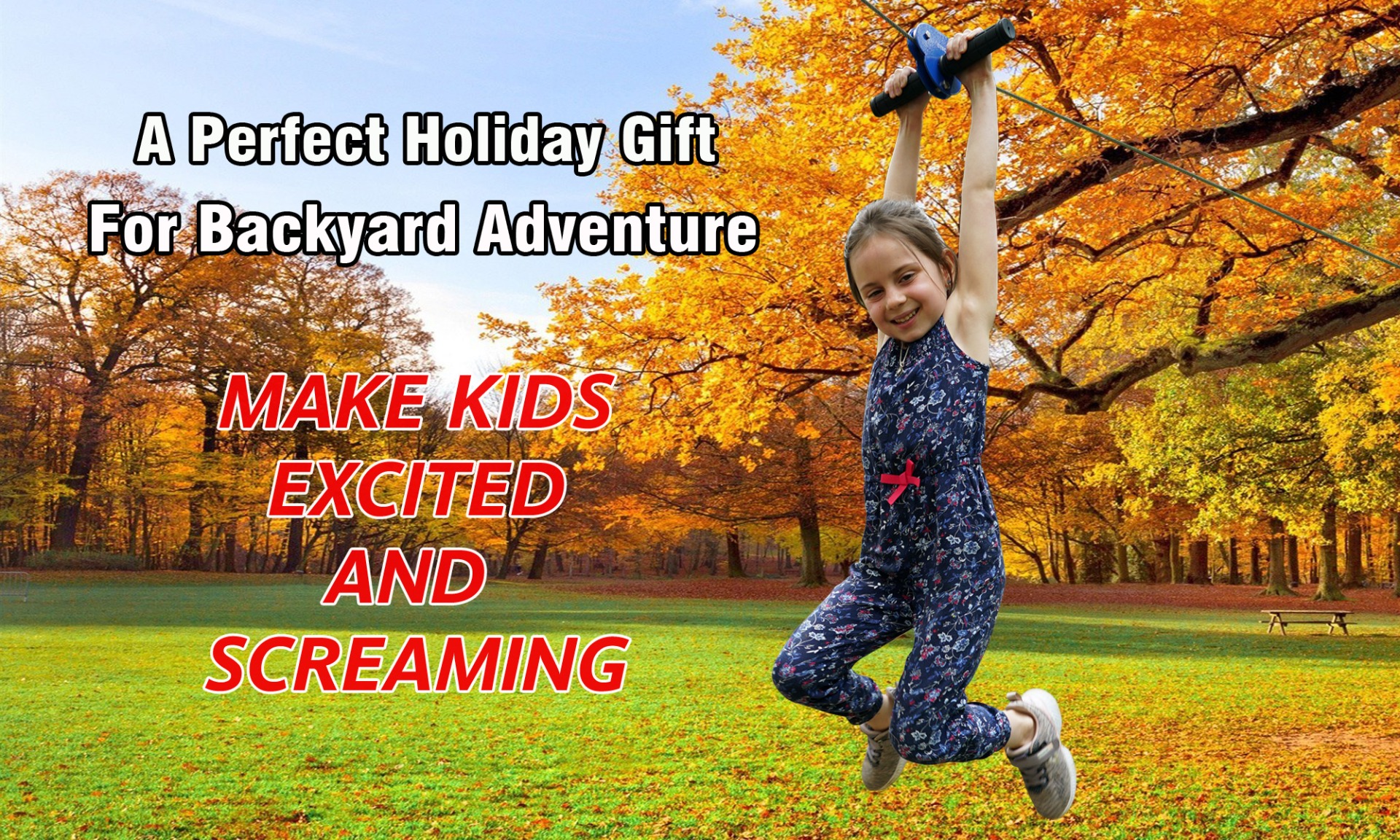 Special Price
$54.74
was
$128.00
Buy 10 for

$44.34

each and save

19

%
Buy 100 for

$34.24

each and save

37

%
Buy 500 for

$24.14

each and save

56

%
Zip Line Trolley/Pulley Special Offer! CONVENIENCE FOR YOUR CHILD: Our product is specifically designed for children- non-slippery rubber grips help riders keep a firm hold on the zip line while playing. Remember that using the zip line CORRECTLY IS THE BEST WAY TO KEEP SAFE! Kids MUST hold the handle tightly and sit on the seat when using it. Please MAKE SURE the knot under the seat is FIRM enough. It SHOULD BE TESTED FIRST after installed! PERFECT HOLIDAY GIFT IDEA WHICH YOUR KIDS MAY REMEMBER FOR A LIFETIME: Are you looking for a wonderful outdoor activity or a birthday gift that will help you bond with your kids and enjoy unforgettable moments? Look no further. Now you can spend endless hours of backyard fun with your children. Your backyard will instantly become a stunning amusement park, and you will become the neighbourhood's coolest parent!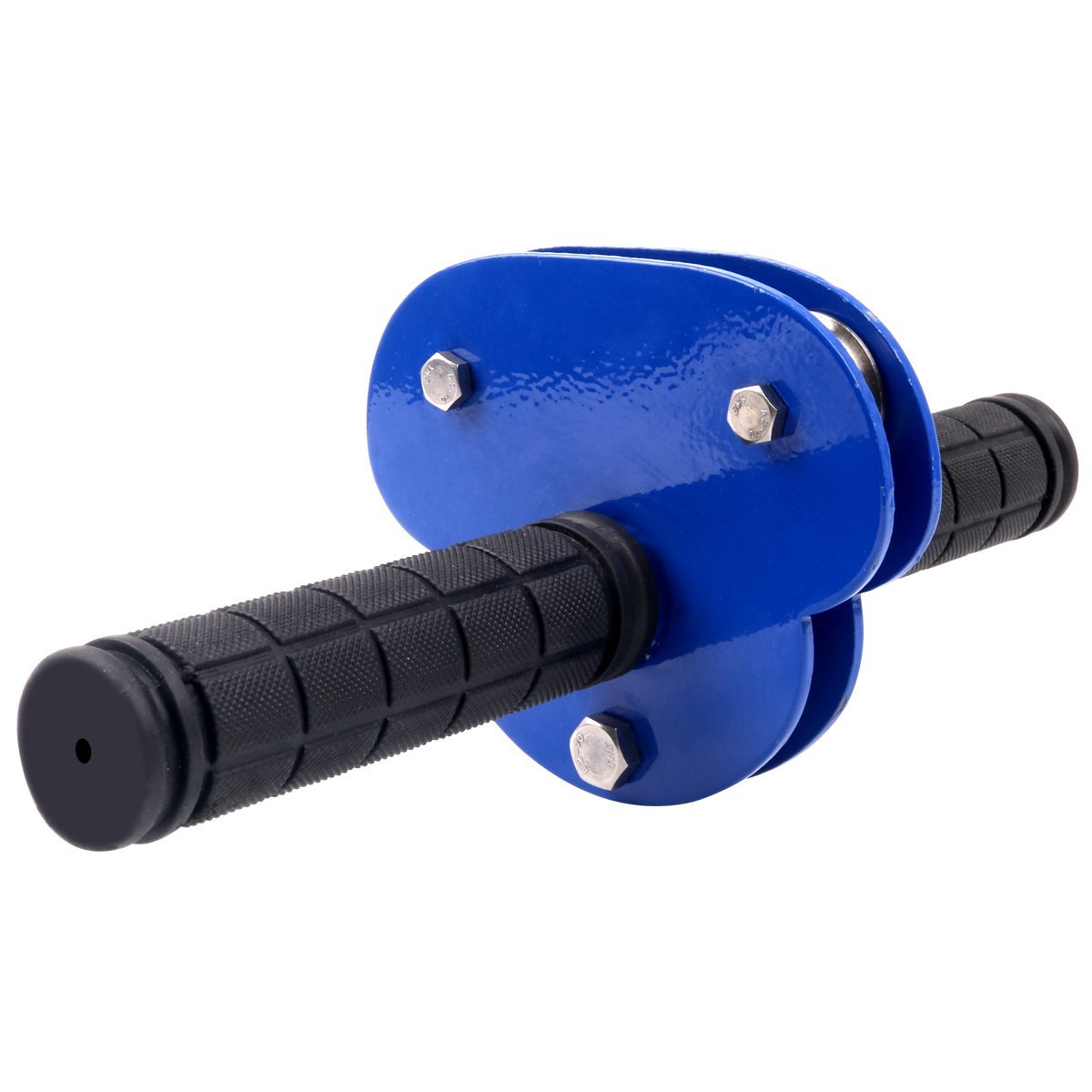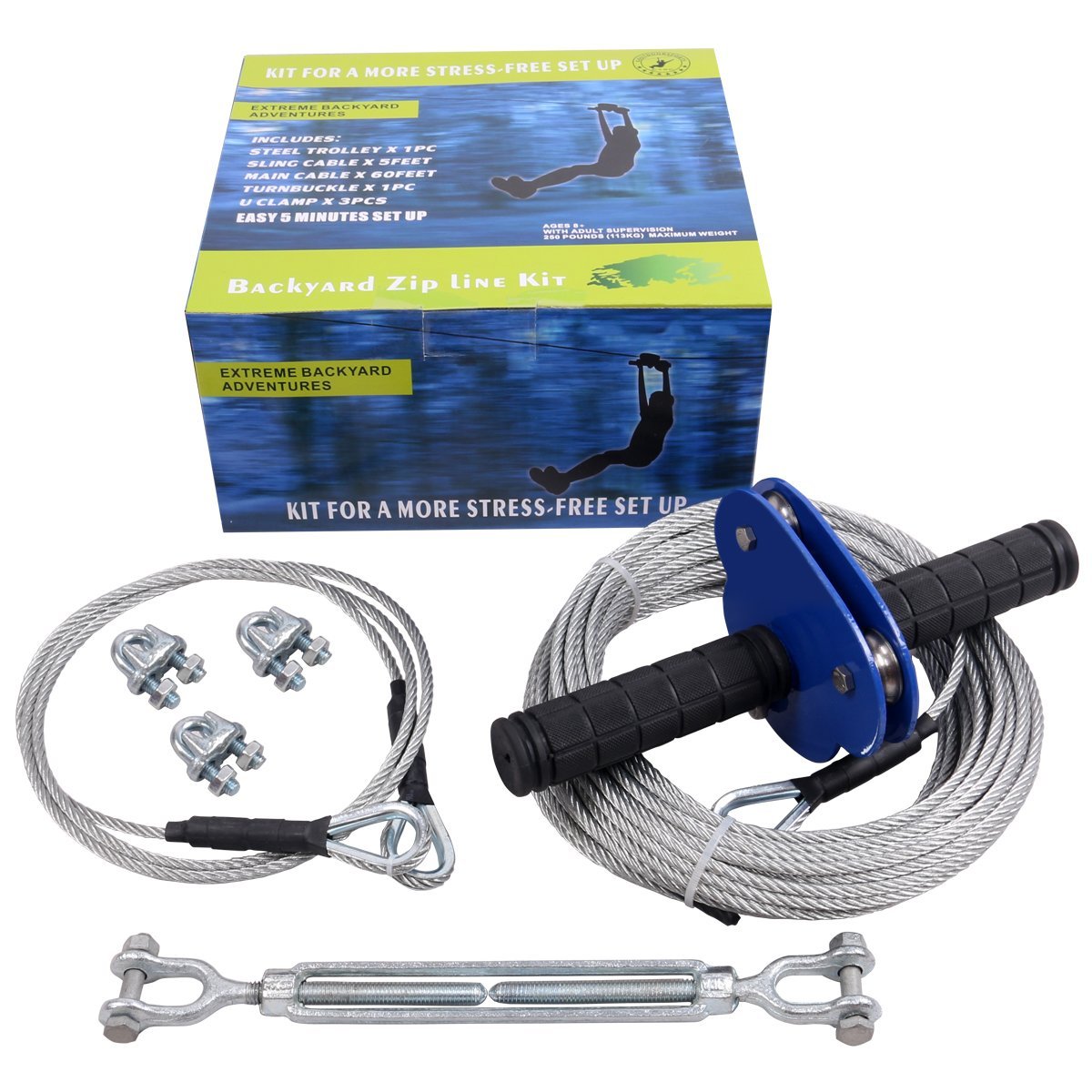 ATTENTION
 1、Please strictly follow the instructions and ensure the installation is solid.
 2、Kids under the age of 10 need to use zipline under the guidance of adults or guardians.
 3、Strictly follow kids and adults with a weight limit of 250 pounds.
 4、Heart disease and hypertension patients, pregnant women, please do not use products, in order to avoid accidents.
 5、Installation between two trees or ends is required, and there is a clear runway between the two without shelter, preferably with a slight slope in the middle of the runway.An end-to-end slope of 3-6%. 
OUR PROMISE
We promise to do the right thing. Over the years, every decision and product we make is focused on customers. Our goal is to bring more joy to those who believe in us. We should be responsible for doing the right thing and the right way.
The products we produce bring laughter to our customers, and we are truly proud of them. If our products cause trouble to our customers, we sincerely feel sorry and try our best to make up for our mistakes. Customer satisfaction is our eternal pursuit.
We promise never to exaggerate the quality of our products. We strictly test every product to ensure that it meets the safety standards and passes the quality certification.
We promise if there are any problems with our products, please contact us in the first time, or you can request a return or refund within 30 days of receiving the product, but please contact us before returning,you just pay for the return shipping. No strings attached.
After using our products,if you are satisfied with our products and services, please 5 stars, if you are not satisfied, please contact us at the first time, we will handle it for you and make you satisfied.
We stand by our promise.
About Shipping
1、In order to make your order to arrive more quickly and securely, we will deliver the goods within 24 hours after receipt of order payment. Please ensure that your order address is correct.
2、Before delivery, we will inspect and pack the goods to ensure that the goods received by our customers are in good condition. If there are any problems with the goods, please contact us at the first time.
 3、We offer free delivery service,express delivery is estimated to be delivered within 3-4 days.The shipping time during Holiday Season (Christmas etc) could be longer than usual time. Please add another 5-10 days as a delay.
 Note:if your shipping address is in a remote area, the express delivery service will require additional delivery costs, and we will not pay for this freight. So we will contact you for the first time, and you need to pay the freight, then we will deliver the goods.